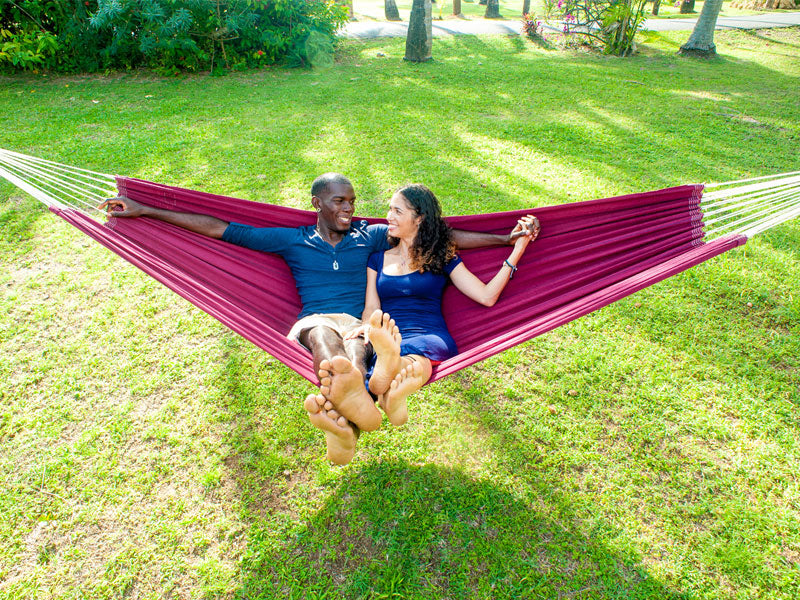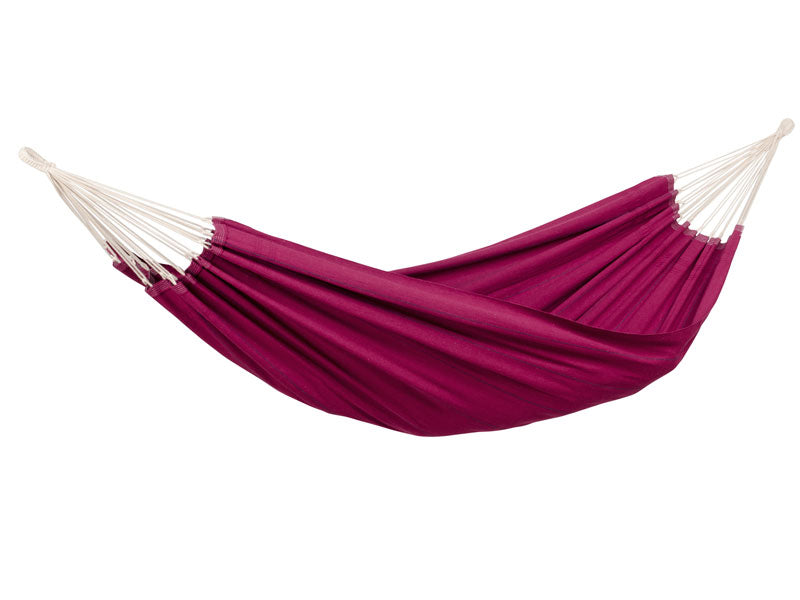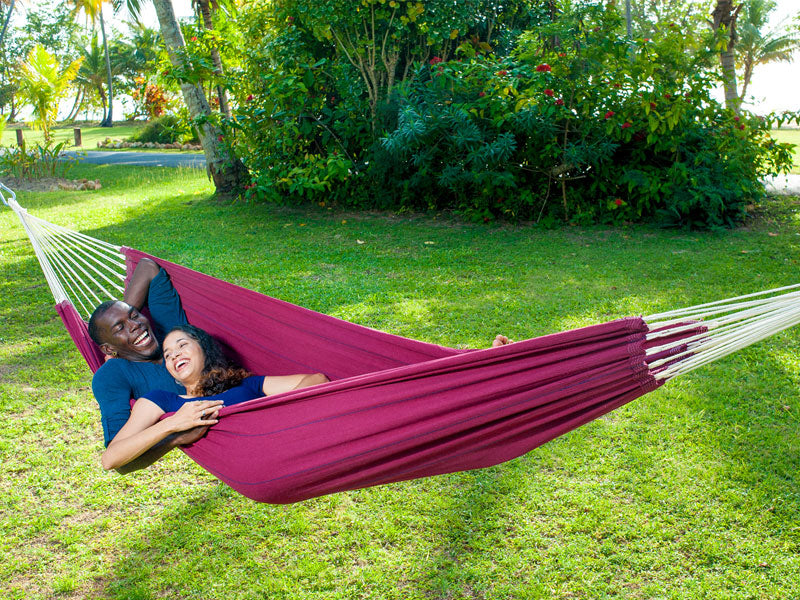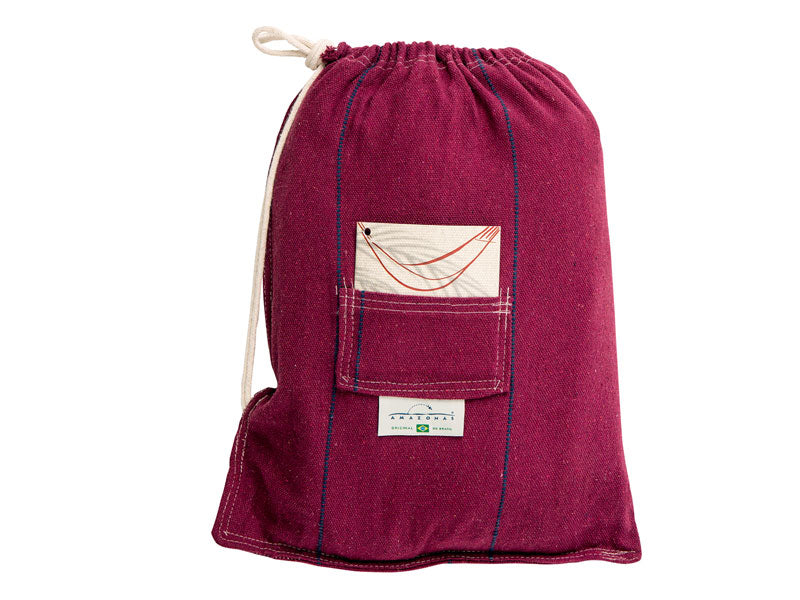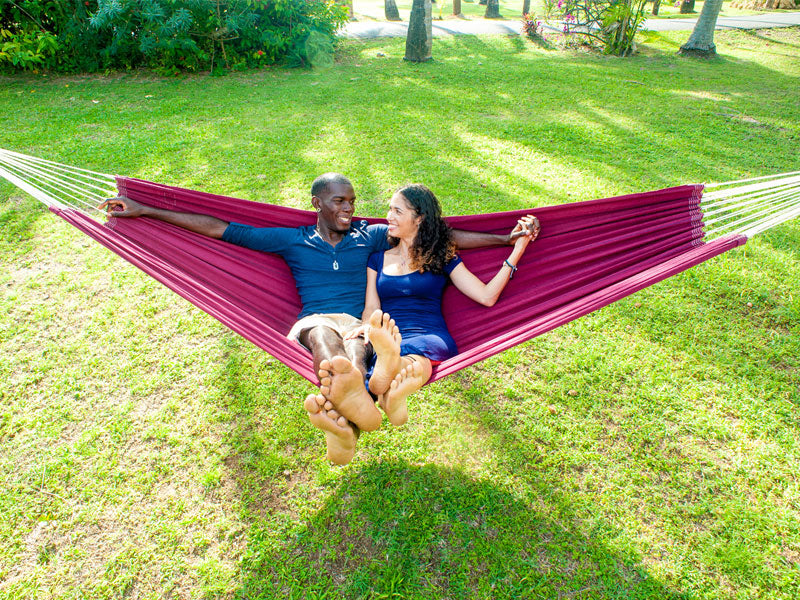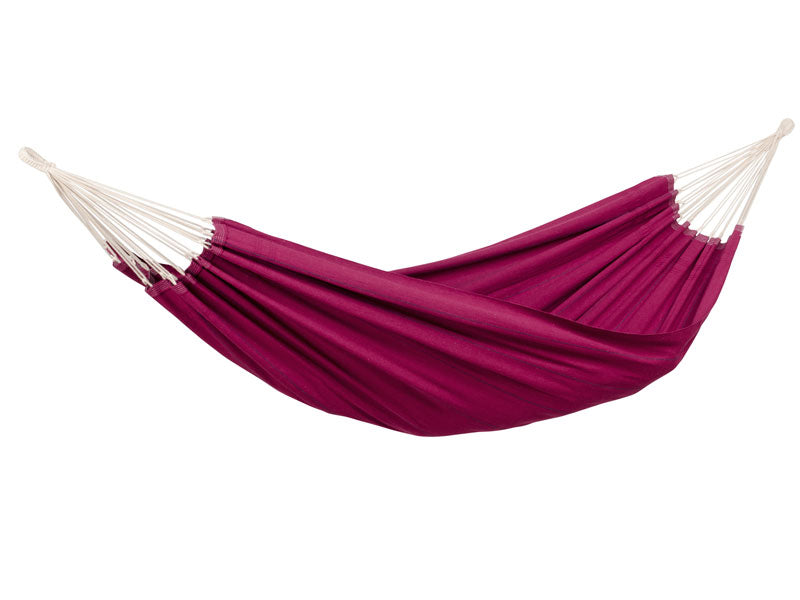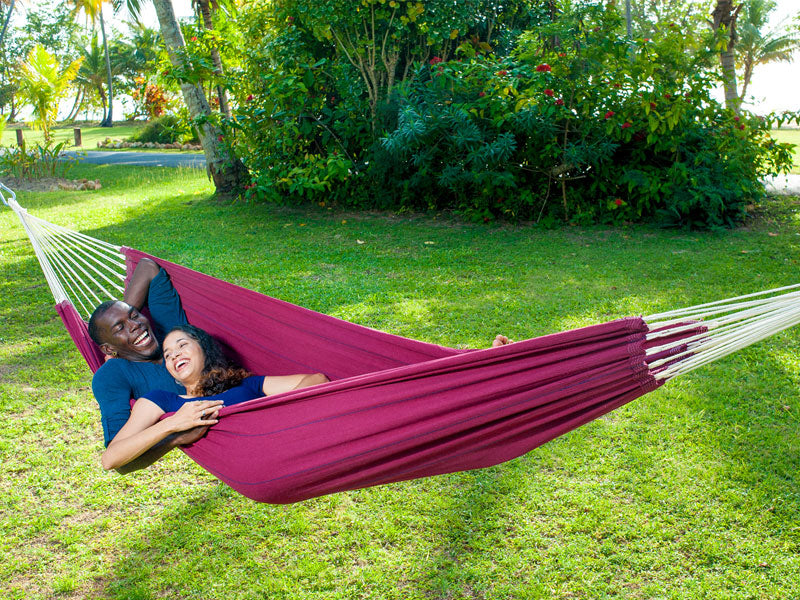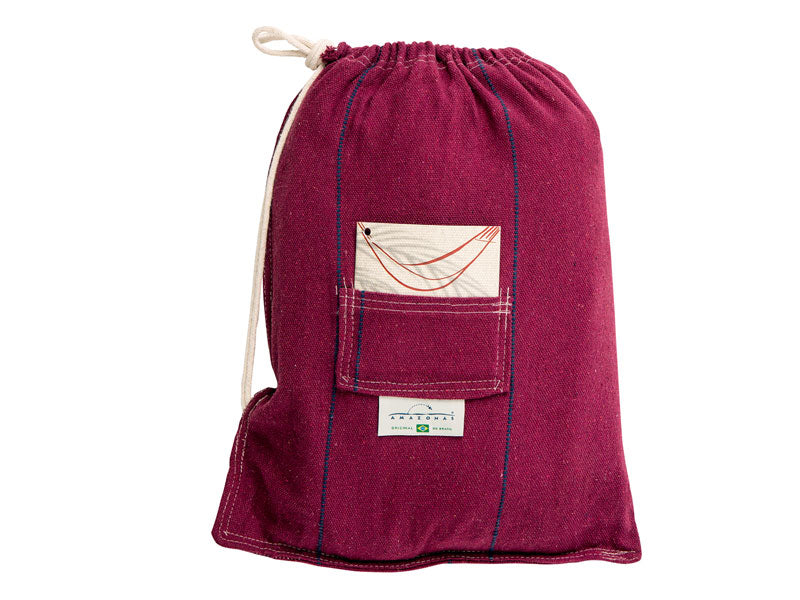 Amazonas Arte Vino Hammock
Description
A new Brazilian handcrafted classic the Arte Blue is a generous double hammock. The 400 g/m² thick material is very solid and carries up to 200 kg! Generous of size the Arte provides an optimum of balance and comfort. Packed in a cotton bag of matching colour.

Recommended Accessory to hang your hammock: Smartrope
Compatible Wooden Stand: Olymp
Compatible Metal Stand: Sumo Grande
Product spec
Size: XL
Fabric: 230x150cm
Hammock: 340x150cm
Maximum Weight: 200kg
Material: Cotton
Care: Hand wash
Made in Brasil
Delivery
Orders are dispatched the same day when received before 1p.m. Weekday delivery is free within the United Kingdom. If you require delivery for any particular day (weekdays only) please state the date on your order.
Returns couldn't be simpler. Please contact us within 30 days and we will arrange for collection or ask that smaller items are posted to us and we refund the cost. All we ask is that items are repackaged and in original and unused condition. We appreciate that hammocks are often bought for presents or lie unopened until the 'sun comes out'. If 30 days have passed please still contact us.
Please see our Delivery and Returns for full details.