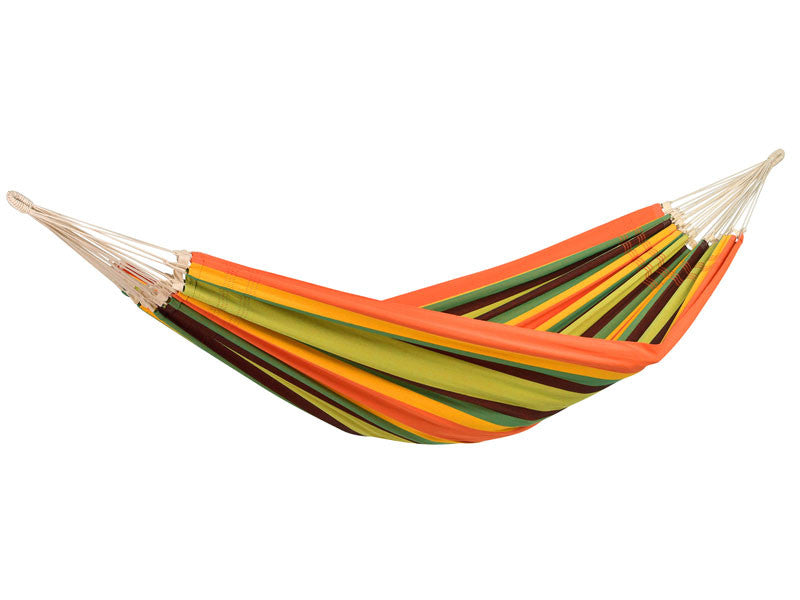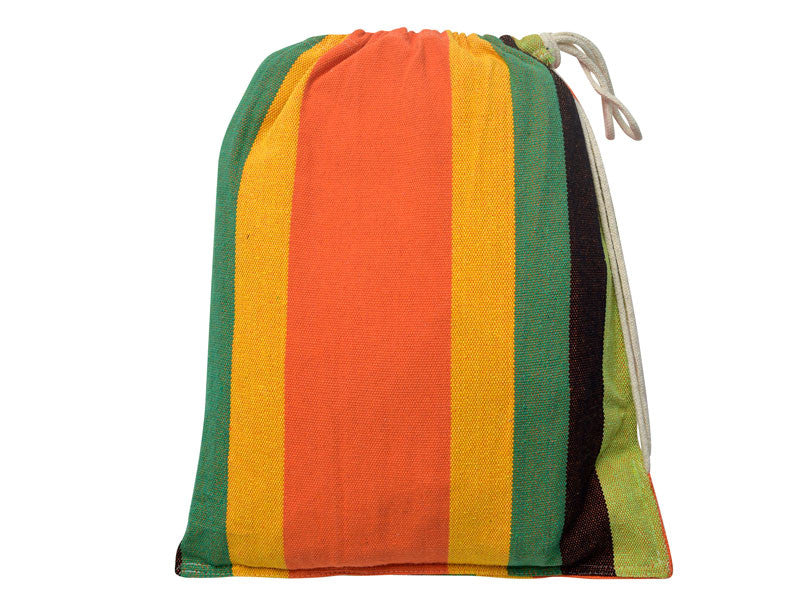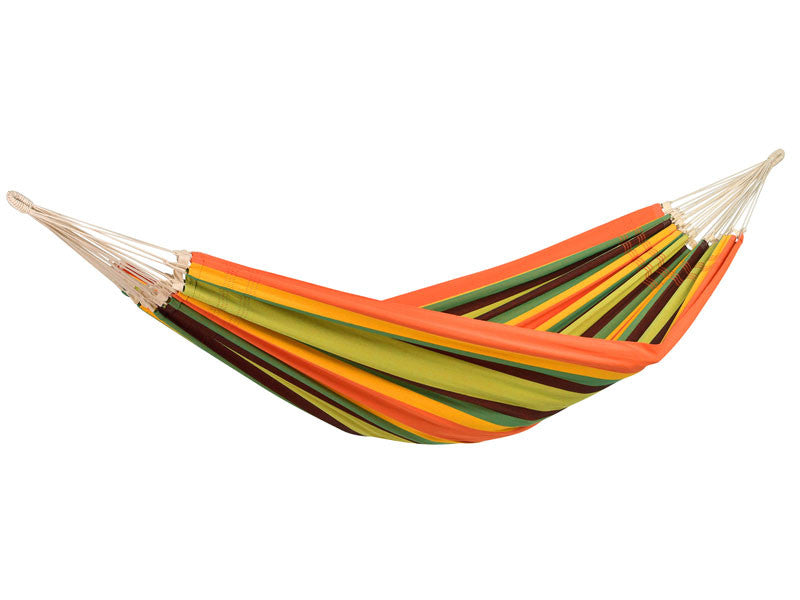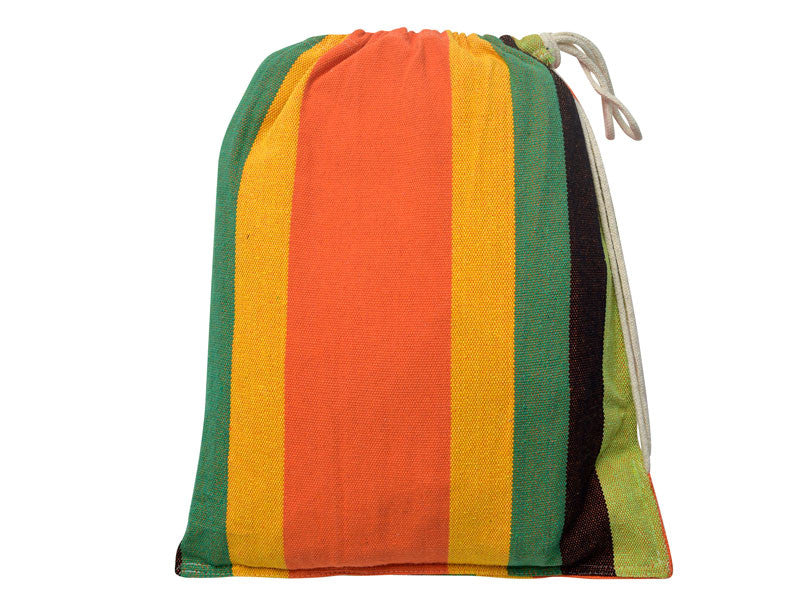 Amazonas Paradiso Esmerelda Hammock
Description
Yet another Brazilian classic but XXL, the esmerelda Paradiso is the best in double hammock comfort and something quite special. Only very few looms can make a 175cm wide hammock. In order to make this giant hammock both extra sturdy and super soft at the same time, almost 5000 threads are woven together. Extra thick cords are connected by hand which gives the hammock a very long life. Packed in a cotton bag of matching colour.

Recommended Accessory to hang your hammock: Smartrope

Compatible Wooden Stands: Olymp, Troja, Madera 
Compatible Metal Stand: Sumo Grande

Available as Paradiso Set
Product spec
Size: XXL
Fabric: 250x175cm
Hammock Length: 360cm
Maximum Weight: 200kg
Fabric: Cotton
Care: Hand wash
Made in Brasil
Delivery
Orders are dispatched the same day when received before 1p.m. Weekday delivery is free within the United Kingdom. If you require delivery for any particular day (weekdays only) please state the date on your order.
Returns couldn't be simpler. Please contact us within 30 days and we will arrange for collection or ask that smaller items are posted to us and we refund the cost. All we ask is that items are repackaged and in original and unused condition. We appreciate that hammocks are often bought for presents or lie unopened until the 'sun comes out'. If 30 days have passed please still contact us.
Please see our Delivery and Returns for full details.